Case Study: Shana
Dental Problems
Discoloured and stained teeth
Small, unproportional peg shaped upper lateral teeth
Background
Shana has been a patient of ours since January 2016 and has seen Dr Caroline many times for regular check ups. After a consultation, Shana expressed her concerns, and made the decision to get Veneers and Zoom in- chair teeth whitening.
How long did it take?
Shana's treatment was completed in 4 weeks with 4 visits.
1st Visit: Consultation with Dr Caroline. Photo taking and a mock up is made so patient can see how the treatment will look when finished.
2nd Visit: Zoom in chair whitening treatment.
3rd Visit: Teeth preparation of porcelain veneers and impressions were taken.
4th Visit: Porcelain Crown and Veneer Cementation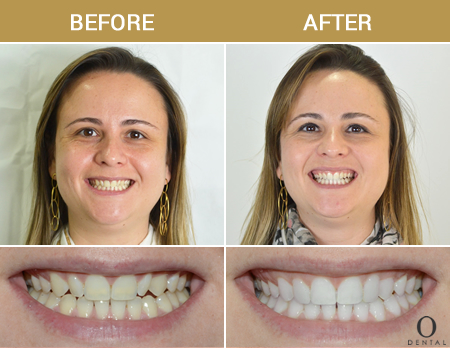 Dentist Zetland, Serving Waterloo, Kensington, Rosebery & Darling Square