Children's Dentistry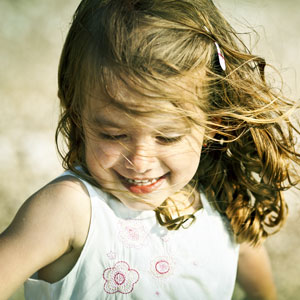 At O Dental, we welcome all ages. With our range of services, we can suit the dental needs of your entire family at our offices. We provide an array of children's dentistry solutions to ensure that your kids have happy, healthy smiles for life.
Giving Your Child a Positive Dental Experience
We want children to learn to enjoy their visits to the dentist. These young minds are blank canvases, learning and absorbing from their parents and personal experiences. If you practice good oral hygiene habits, your child will, too. Similarly, if you have regular check-ups and share your positive experiences with your kids, they'll look forward to their dental appointments.
At O Dental, we offer a range of services for children and recommend that they have regular biyearly check-ups from age 3 on. Emergencies, however, may arise, and we're also happy to see children if you have a particular concern about their oral health.
Growing Teeth and Jaw Development
Check-ups every six months will ensure that teeth grow in the right place and the proper order. We'll also make sure that your child's jaw develops correctly. Sometimes, teeth can erupt in the incorrect position, inhibiting permanent teeth from being able to come in. These check-ups are of vital importance so that issues such as uneven bites, crossbites or baby teeth that haven't come out can be addressed early.
Caries Detection
Baby teeth, with their small size, can quickly decay once a hole has started to form. It's important to check teeth so that the decay can't progress and affect the nerve of the tooth, which may require more serious dental work in the future. We will thoroughly check each of your child's teeth to make sure they are in great shape. If we find any cavities, we can provide a gentle filling to make sure the decay doesn't spread.
Emergency Dentistry
Trips, falls and accidents are common throughout childhood. If your child is experiencing a dental emergency, we can see them straightaway. Contact our team directly and we will advise you on what to do until you can come in for your appointment.
Fissure Seals
A thin coating placed over the grooves of molars, fissure seals can prevent future decay. These act as a barrier protecting teeth from plaque or food and are minimally invasive and long-lasting. They can be placed once the 6-year-old molars have erupted. With fissure seals, you can prevent your child from getting cavities or requiring further dental treatment.
Mouthguards
Is your child active in sport? They have a risk of injury, which includes damage to their mouth. Mouthguards are custom-fitted to your child. They protect baby teeth or permanent teeth while playing sport or during practices.
Schedule An Appointment Today
We serve the Zetland and Waterloo, Kensington, Rosebery & Darling Square communities with quality dental care. If you would like to schedule your initial consultation with our team, we're here for you. Contact us now by phone or email to speak with one of our staff members about children's dentistry Zetland!

Children's Dentist Zetland, Serving Waterloo, Kensington, Rosebery & Darling Square