Invisalign® SmileView Instructions
Ready to See Yourself With a Straighter Smile?
In days gone by, brace wearers would have to wait until their treatment was completed for the "big reveal." Thanks to modern technology that powers the Invisalign® Smileview Simulator, you can preview how you'd look with a straighter smile!
If you're already on a mobile phone click this link.
---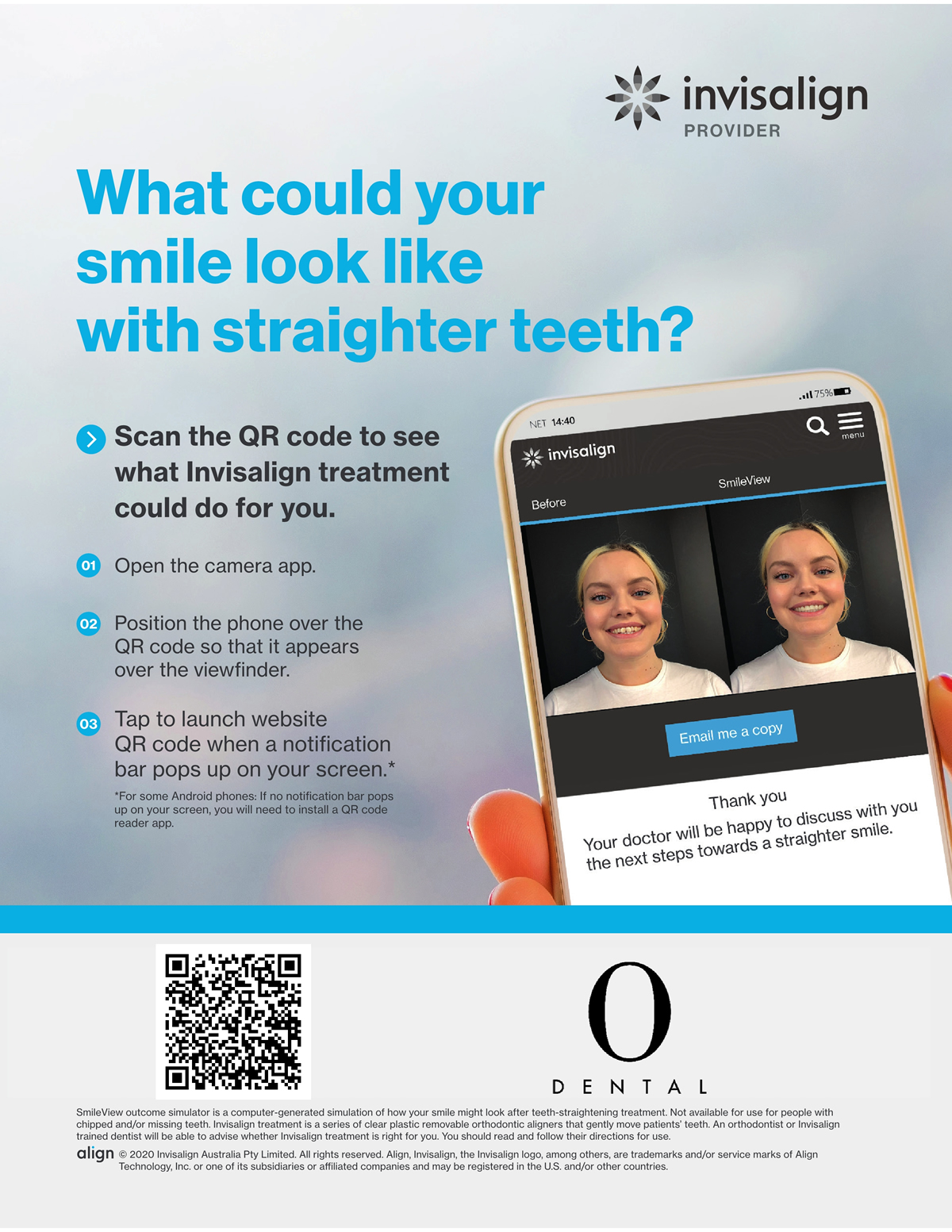 Book a Free Consultation
If you're ready to book in, contact us for a free consultation. Dentist Dr Caroline Oh is a top Invisalign provider in the Sydney area. She's passionate about transforming the smiles of her patients with the world's leading clear aligner system. Discover more about Invisalign today!
BOOK NOW


Invisalign® SmileView Intructions Zetland, Serving Waterloo, Kensington, Rosebery & Darling Square